Family crisis in Firing Squad?
Tuesday 12th June, 2007 |
We have been informed that the possibly best 2on2 duo in QuakeWorld, razor and reppie, has run into a family crisis. The sources tell us that the crisis has been caused by the fact that razor has won both EQL and NQR with his new temporary team, Dota All-Stars Guys. Winning these both highly respected awards in a row is something that the Firing Squad team have never been capable of doing. On the other hand, reppie has been playing with the mainly Finnish team, clan Malfunction. They have definitely performed a lot better than last few seasons and without a doubt reppie should be thanked for this.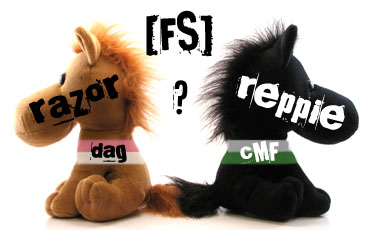 However the number one question right now must be that, will razor officially leave the Firing Squad and stick with Dota All-Stars Guys? If razor wants to keep on winning these titles the best choice for him would be to stay in DAG but from the spectators point of view, would you like see Firing Squad being closed? I wouldn't.
I assume we will just have to wait and see what happens after the summer break is over. It is always interesting to see what teams come back after the break. Perhaps next season we will see GTG and LA back in the action as well? These two teams have been spotted playing some QW during their WoW breaks.